Time once again for Scavenger Hunt Sunday.
This week's items are ... Black & white, Reflections in glass, Headlights, Seeing double, and Bare.
I will admit that four out of the five photos for this week were made just yesterday. :) And the fifth one is from last month, but it fit perfectly. So here are my interpretations ...
It's okay... you can say it ... Aaaaaawwwwww! :)
This is Daisy. She is a calf that belongs to my brother. Isn't she adorable? It is too bad that they have to grow up into big ugly cows. :)
This is the photo from last month. At the zoo Alex was checking out the huge fish in this aquarium tank. As soon as I saw this category last Sunday, I immediately thought of this photo. I love it!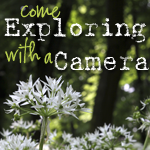 This was actually a hard one for me. It would have been cool to do a long exposure of headlights traveling down a highway or something, but that didn't happen. So while at my brother's, I noticed this old tractor and photographed its headlights. I used Pioneer Woman's Vintage action on the photo.
Okay, sorry for the bug porn, especially on a Sunday ... but I chuckled when I saw these two milkweed beetles and decided this was perfect for this category. And it was much better than the other photo I had picked out.
Nicholas loves to catch crayfish with his bare hands. He was so excited to catch this one until he discovered that it was, in fact, dead. No wonder it was so easy to catch.
Head over to Ashley's to see more great Scavenger Hunt photos. And if you'd like to play along for next week, the items are: