After about a week of rainy mornings, we awoke this morning to some glorious sunshine! Oh Mr. Sunshine, how we've missed you! And it appears you will be sticking around for another week or so ... happiness!
It was way too nice this morning to be stuck inside at the gym, so Alex and I decided to go to our local bike trail for some exercise and fresh air. But b
efore we left, Nick discovered a really interesting bug outside our basement door.
He thought it was a cricket, but I've never seen one that looked like that. He asked me to take a picture and I gladly obliged. :) Any idea what it might be?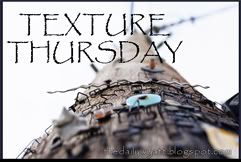 After Nick was safely on the bus to school, Alex and I were off to the bike trail. He rode his bike while I walked ... and sometimes ran to catch up to him. I took my camera along, which is why I didn't run more. Have you ever tried to run any distance while holding a DLSR? It's not easy, let me tell ya. :)
Here are just a few photos of our fun ...
I opted to do a storyboard instead of pummeling you with a gazillion huge photos. Nice, huh? :) Storyboard from The Coffee Shop Blog
.
Starting at top left ...
1. Mom was going too slow for Alex so he turned around to see what I was up to.
2. Capturing my little man in the glorious rays of the sun.
3. More glorious sun rays. I did mention how badly we've missed Mr. Sunshine, didn't I?
4. This was pretty much my view of Alex the whole time. Which is why I needed to run a few times. He couldn't hear me telling him to wait up.
5. Stopping to read the letters on the signs at the golf course that we pass through. He is amazing me with how well he's learning his letters.
Here it is again in B&W ...
His teacher sent home a progress report which made me chuckle. He's doing pretty well, but needs to work on a few areas. She marked down that he doesn't know his ABC's because he says "LMNOP" all together. I thought that was funny. So, yeah, we're working on that. Blame it on the song. :)
Here are a few of the things we saw on our walk ...
I loved the way the light was hitting this grassy thing.
We talked about not eating berries if we don't know what they are. Even if they look really good.
More berries.
Photo of the Day for October 5 - ISO 400, f/9, 1/640s, 18-105mm lens on Nikon D40
We passed this horse farm and yelled hello to the horses. We also saw a Monarch butterfly fluttering by the horse farm. No photos though.
For the horse photo I converted it to black and white then added Kim Klassen's Serendipity texture three times, decreasing the opacity on each layer. In case you wanted to know. :)
After our 4ish-mile walk we came home, had lunch, got Alex on the bus, then I ran to the grocery store for a few things for supper. (I really need to get back to menu planning so I don't make so many trips to the store!)
This afternoon I helped out in Nick's class. They are making land forms out of clay. I was mixing up the clay, which was basically play dough without the color. It was fun. I got my Rachel hug (one of Nick's classmates who is super sweet), and I got to see how Nick does in class. I didn't get to take any photos because my hands were all covered with flour and clay. And truly I just didn't have time.
Tomorrow is another busy day! I keep hoping things are going to slow down soon. But it's not looking good.