Doug and I will celebrate 15 years of marriage.
And our niece's second birthday.
We will exercise our right and privilege to vote in next week's election.
And celebrate Thanksgiving with our family,
realizing just how truly blessed we are.
We will honor Veterans.
Watch a parade or two.
And learn about helping others
through the school's community food drive.
We will pack shoe boxes for kids all over the world
so they can have a blessed Christmas.
And so they can learn about how much Jesus loves them.
I love the month of November.
This is how the first of November started here in Pennsylvania ...
Photo of the day - November 1 - ISO 200, f/9, 1/160s, 18-55mm lens on Nikon D40
(added a layer of light purple to add to the mystery - mouse over to see original version before the purple layer was added)
Woke up to a very foggy morning ... outside as well as in my head as this cold has gotten the better of me.
This tree is in my neighbor's yard. I absolutely love it. But since I can't have it, I will at least photograph it. :)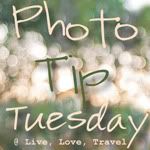 The above photo was selected as one of the Top 3 for Tones on Tuesday and one of the Top 5 in Shoot. Edit. Submit.!

But the fog lifted and the sun shone brightly all day ...
and we ended the day like this ...
And being out in the fresh air for a while this evening taking photos seems to have helped me feel better also.