Welcome back to my second week of Wild & Wonderful Wednesday! Today just happens to be the 15th wedding anniversary for Doug and me. Wow! I can't believe it has been 15 years! I don't think I'm old enough to have been married that long. :)
Thank you to everyone who linked up last week! And for those of you who gave my new photo party a shout out on your blog! (you know who you are) :)
I have a variety of photos to share this week. Just a few that I took recently that make me smile.
I took Alex to the playground on Saturday while his sister was on a field trip to the circus and his brother was at a birthday party. He apparently thought it was more fun to ride on the dino's head than on its back. :)
We brought home some milkweed seed pods the other day so we can plant the seeds for our future Monarchs. I thought it would be fun to see what I could get with my macro filter and the fluffy stuff that the seeds are attached to. Well, let me tell you ... photographing milkweed fluff is no easy task. First, don't breathe or it will fly away. Second, don't let the dog walk past wagging her tail or it will fly away. Third, don't let the kids run past or ... well you get the idea. :) For this photo, I added a layer of soft pink at 16% opacity. Mouse over to see the clean edit version.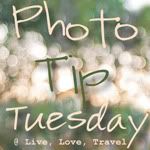 This bird stayed in the tree long enough for me to get off a couple shots.
Since we removed Alex's training wheels, he just keeps getting better and better at riding his bike. As I wrote on Monday, I had to do a lot of running to keep up with him on the bike trail. He was doing awesome! Now I'm thinking he needs a new bike for Christmas. His legs are getting a little long for this one. :)
Anytime I try to take pictures of Nicholas, I always end up with a few faces like this. This boy knows how to make me smile.
Finally, I dare you to look at this and not smile. Can't do it, can you? :)
Now it's your turn to link up your Wild and/or Wonderful photos!
Just a few things first ...
1. Grab my button and link up below.
2. Link up your post URL (or Flickr photo URL), not your blog URL.
3. Photo(s) must be yours please.
4. Try to visit and comment on a few other linker uppers. We know how much everyone loves comments!
5. Please bear with me while I work out the kinks of my new photo party! Thanks!