On Saturday Daddy took the boys to "the rocketship" toystore. While there Alex got a light that he can wear on his head and asked me to take his picture with it. But when he was wearing it, all you could see was the light in the picture and he didn't like that. So he took it off and laid it on his lap. This is the result. We weren't going for spooky, but that's what we got. :)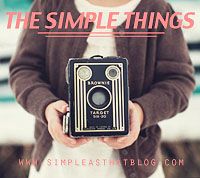 Oh, and a nice surprise ... last week's photo was featured on Rebecca's blog!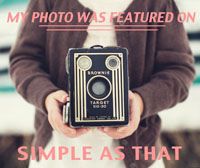 Thanks, Rebecca!
Be sure to stop by and see other great "simple" photos!